We offer a satisfaction guarantee.
CANCELLATION POLICY
You may cancel unpaid orders at any time. You may cancel paid orders any time prior to despatch. If your paid order is already packed at the time you cancel a 5% restocking fee may apply. If you cancel or return a shipped order, outbound and return shipping costs are not refundable.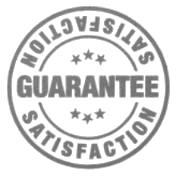 SATISFACTION GUARANTEE
If you return your order your purchase price will be refunded.
Refunds are normally processed within 48 hours of receipt. To qualify for a refund you must first email us for an RMA and then return your BitScope in new condition within 30 days of its delivery to you. Delivery costs are not refundable and return shipping must be paid by you when you send the return.
This guarantee applies to the first BitScope you purchase. If you wish to purchase more than one we recommend you purchase a single unit and evaluate it during the guarantee period before ordering more. We offer extensions up to 60 days in total for commercial product evaluation purposes.
BITSCOPE PRODUCT WARRANTY
BitScope Designs ('We') guarantee to the original purchaser ('you') that BitScopes are free from defects in materials and workmanship for a period of one year from the invoice date.
If a failure or fault occurs with any BitScope product or accessory in the warranty period it will be repaired or replaced (at our option) at no cost to you other than return shipping.
To make a warranty claim you must email us to report the fault or failure and request an RMA quoting the original invoice number of your purchase. Return your faulty product as we advise (insured, and at your cost) and upon our receipt we will notify you, repair or replace the faulty product and ship it back to you (insured, at our cost).
This warranty does not cover damage caused by misuse or abuse, accident, the attachment of any unauthorised accessories, alteration to the product, or any other condition beyond our control. We shall not be responsible for any type of incidental, consequential or special damages arising from the use or misuse of our products.